In this article:
---
Create Profile
To manually add a new participant or provider, select Create Profile and enter the necessary information.
In order to prevent duplicate profiles from being created, an alert will display if you are creating a profile with a similar name to an existing profile.

Once the profile has been created, you'll want to add a new registration.
---
Demographic Changes
To change a participant's demographic information click the Edit button at the top of their profile, change the necessary information, and click the Save button.

Users are not able to change their first name, middle name, last name, sex, or date of birth without your approval.
Profiles that have requested a change to their demographic information can be viewed in the list builder or news feed.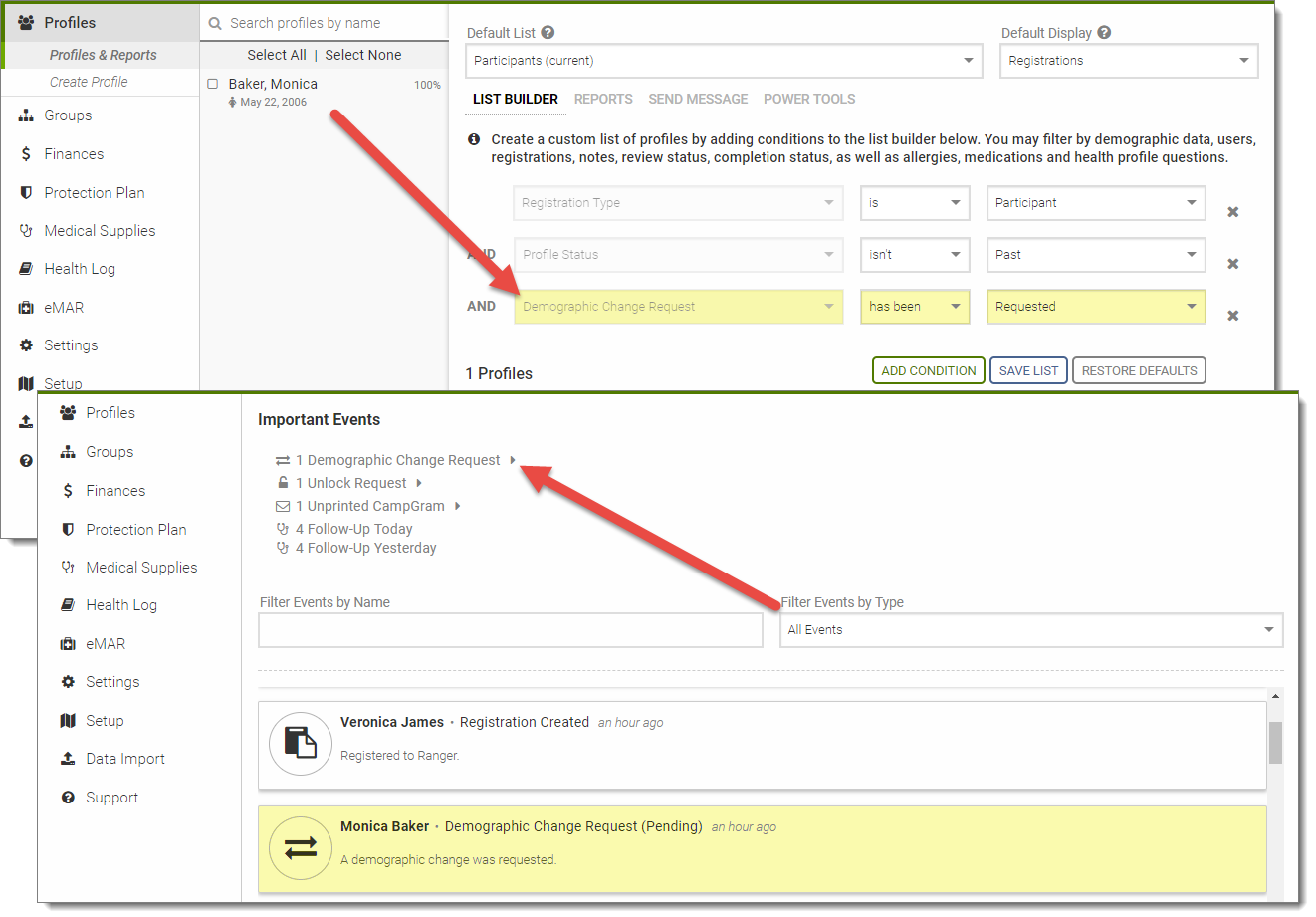 To approve a demographic change request, select the participant and click the Change Requested notification underneath the participant's name. You can choose to Accept or Deny each request.
---
Merge Profiles
Duplicate profiles can be created by mistake when adding a new profile, or if the demographic information does not match when importing data. For example, a participant may list a different name from last year (e.g. Jon instead of Jonathan).
When duplicate profiles are created, you can merge them to prevent confusion and maintain accurate records. Once a merge has been completed, it cannot be undone.
When two profiles are merged, their account, user, and registration information is combined. The health profile of the winning participant, is saved and the health profile of the losing participant is removed.
To merge two profiles together, clear out the conditions in the list builder so that all participants appear in your list. Search for the name of the participant with the duplicate profile, select the checkbox next to each of their names, and click the Merge Duplicates button.
You will need to confirm the merge by entering your email address. By default, the profile with the higher completion percentage will be the winner, but this can be swapped by clicking the   button.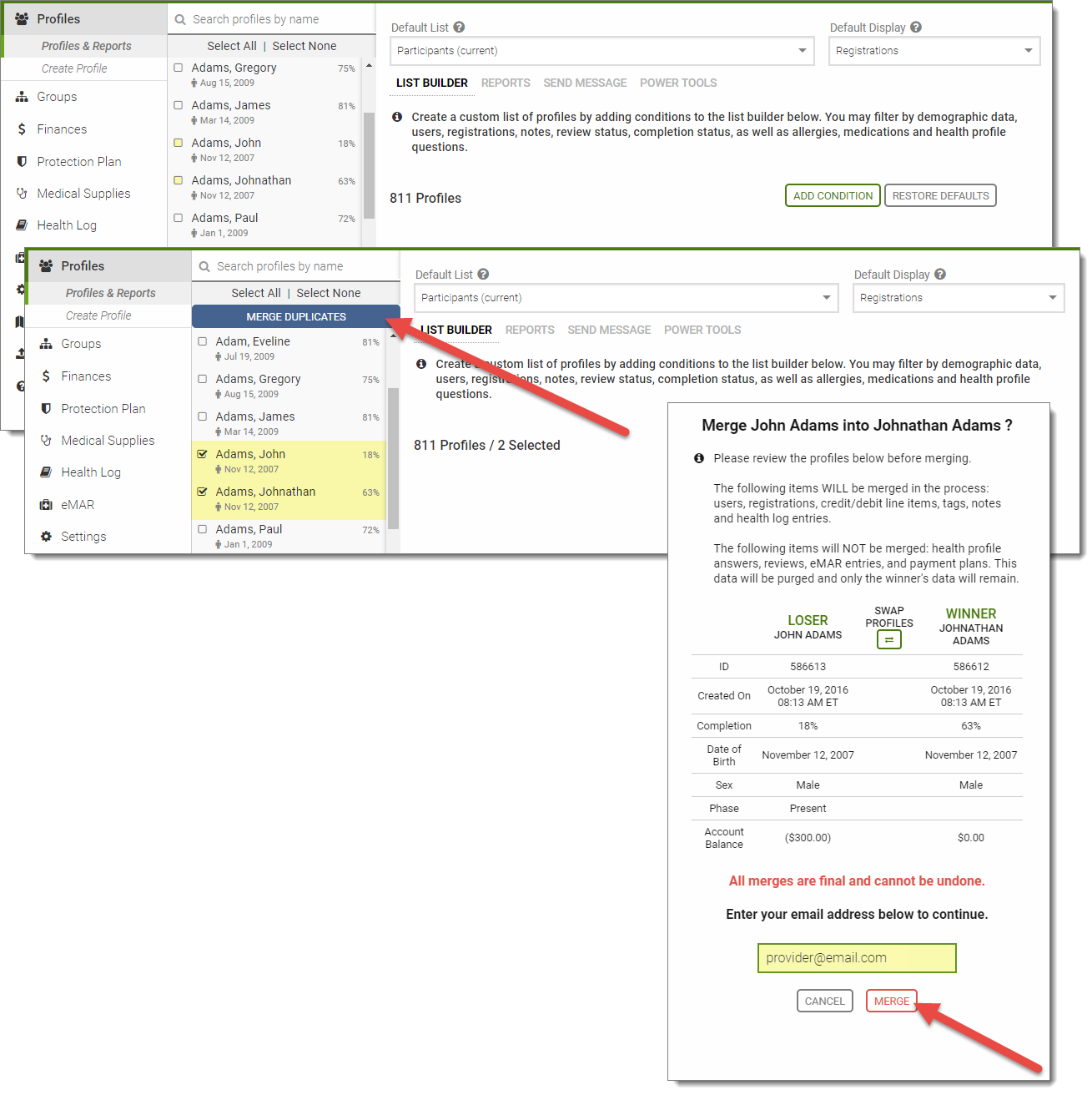 ---
Print Blank Health Forms
To download and print a blank form, select the participant and navigate to the Profile tab. Click on the Blank Form button.
Please remember that forms are dependent on the groups a participant is registered to. Before printing a blank form, make sure the participant has been registered to the appropriate groups.