You can view, print or download a list of participants registered to a particular group, a list of participants on a waitlist for a group, or a list of participants who purchased an add-on or used a coupon.
Just navigate to the Roster/Registration section under Groups, and select the tab underneath the session you want to view.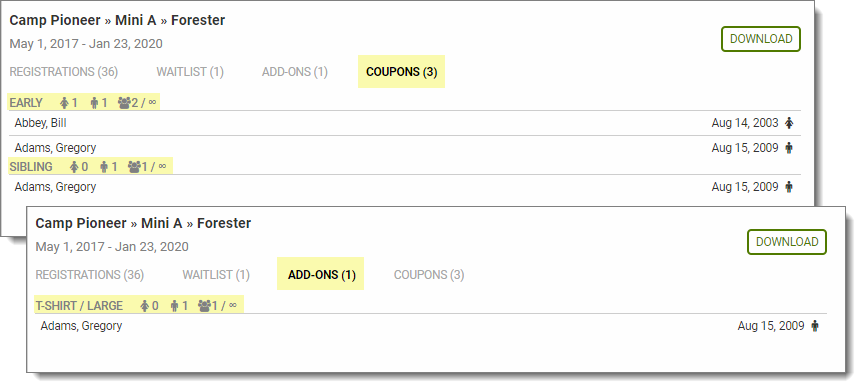 You can search and filter the rosters and have the option Download the data too. Clicking on the participant's name will take you directly to that participant's profile.

By default only current or upcoming groups will be displayed. Click the Show Past button to view past groups.