In this article:
---
Email Invitation
Some organizations use email to invite participants to access their profile. When you receive this email, you must select the Accept Invite button to log in or create a new account.
If you are taken to a link that is no longer valid, you have likely already created an account and can log in.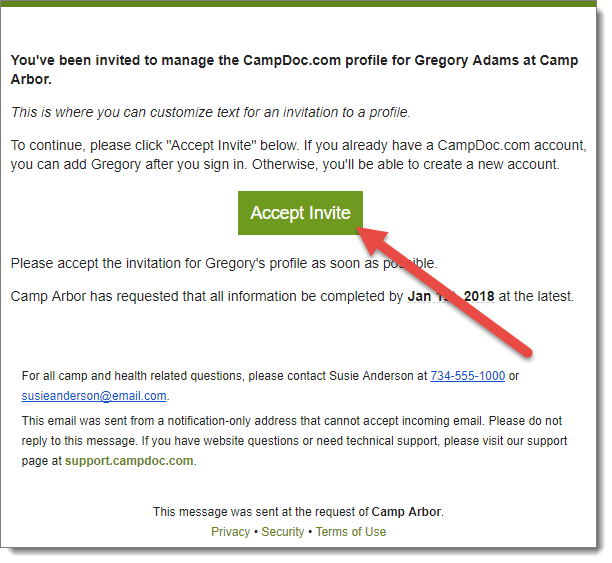 I never received an email to create an account, what do I do?
Please check your junk/spam mail folder. You may also want to add the domain campdoc.com or schooldoc.com to your safe sender list or spam-blocker whitelist to ensure that you receive all communications. Your invitation is sent to the email address your organization provides us, so if you have multiple emails, check the one you used to register. If you recently registered, we may not have received the most up-to-date registration from your organization yet, so it may take a few days before you receive an email from us.
  I accidentally deleted the email you sent, how do I sign in now?
No worries! Just enter the email address you used to register. You will see a prompt that you have an invitation waiting, and can resend the invite notification to your email address.

---
Registration Link
If your organization is using our online registration system, they must provide you with a special link to register. This link can be a button on your organization's website or a URL sent to you in an email.
Once you click the link, you will be directed to log in, if you already have an account, or create a new account. If you are creating a new account, click the Sign Up button to confirm your email address and password.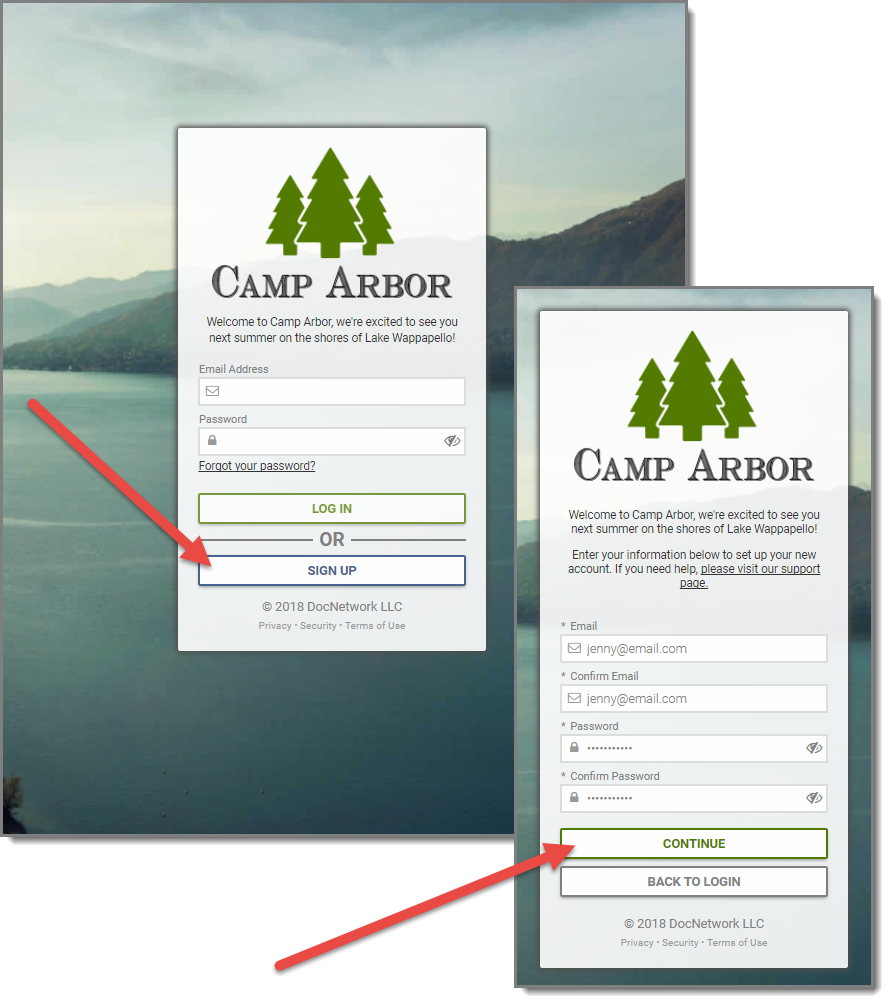 Next, you will need to enter your own name, phone number and mailing address. Afterwards, you will be asked to enter information for the participant and then register them for a session.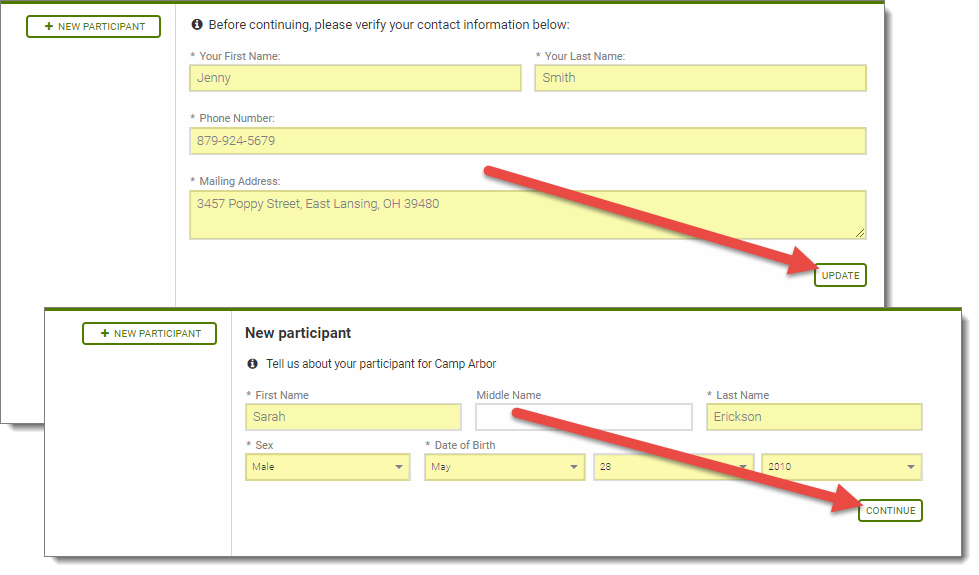 What if my registration link is not working?
If the registration link provided to you by your organization is not working, please reach out to them directly for the correct link.
 How do I register additional participants?
To add additional participants, just click the New Participant button on the left of the screen.