In this article:
---
Update User Information
You can update the name, email address, phone number, or mailing address associated with your account by clicking on your name in the top-right corner of the page under the About You section.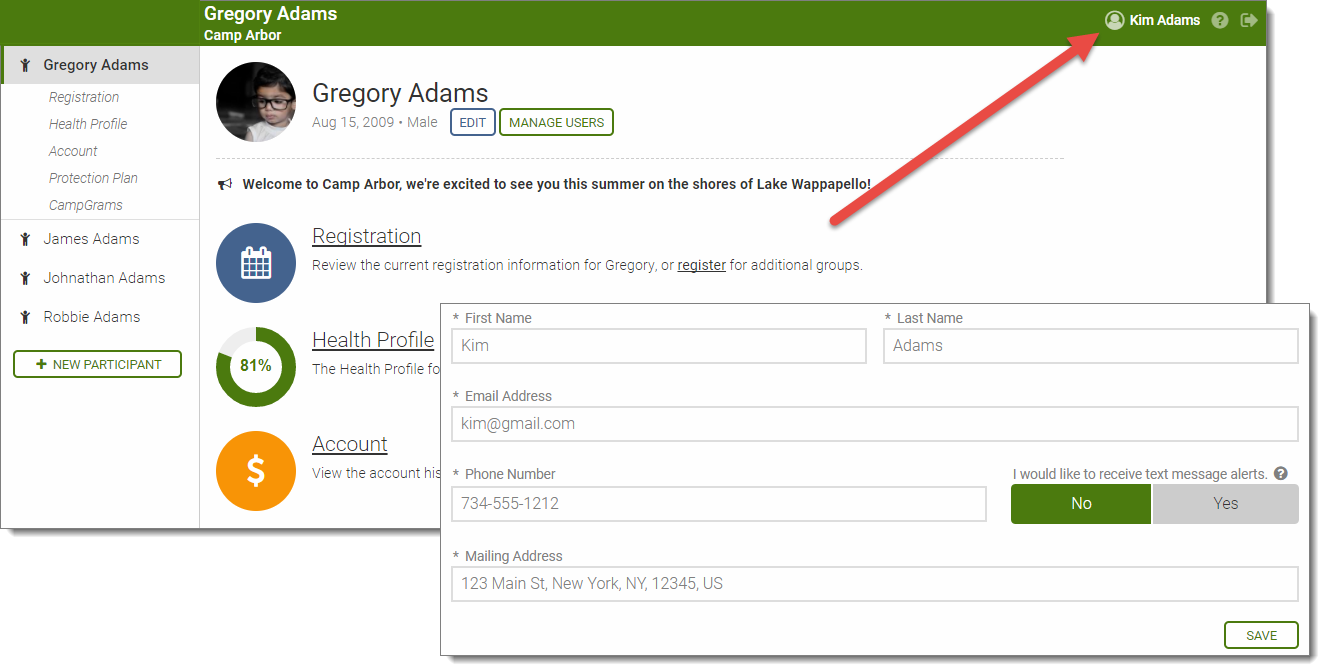 ---
Text Message Alerts
Your organization may activate text message alerts so they can quickly update you in case of emergencies or other urgent news. You can opt-in or opt-out at any time.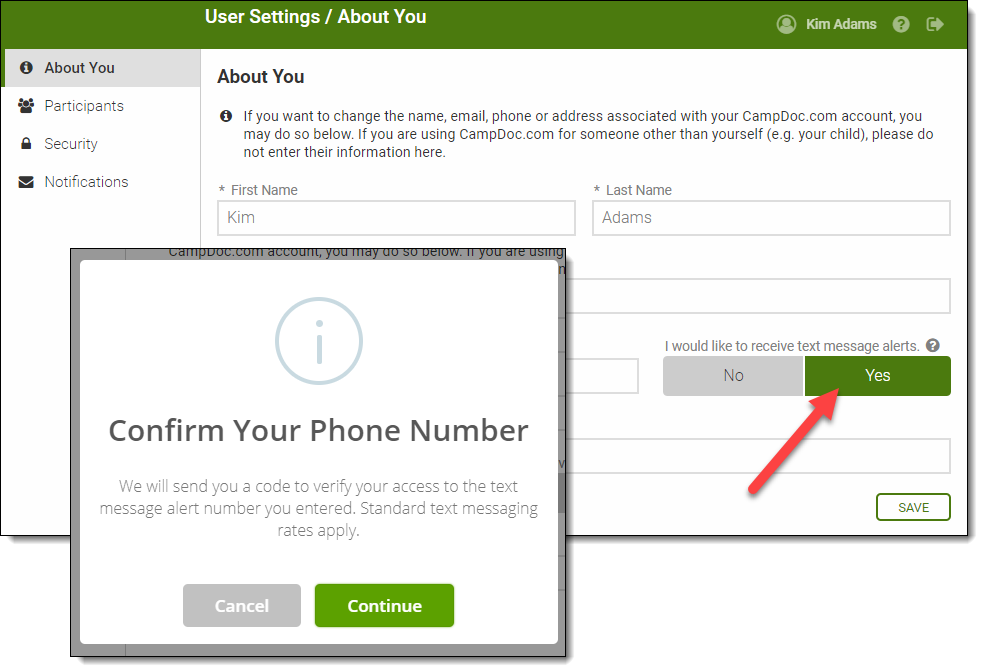 DocNetwork cannot guarantee that text messages will be received by the intended recipient. This service may be used in emergency situations; however, we recommend using multiple communication methods to notify participants in an emergency. We rely on telecommunication networks to send text messages, and message delivery cannot be guaranteed. Service costs from carriers are the responsibility of the recipient. 
---
Forgot Your Password
If you forgot your password, please click on the Forgot your password? link from the login page. You will receive an email with a link and instructions on how to reset your password. For security reasons, the link can only be clicked one time.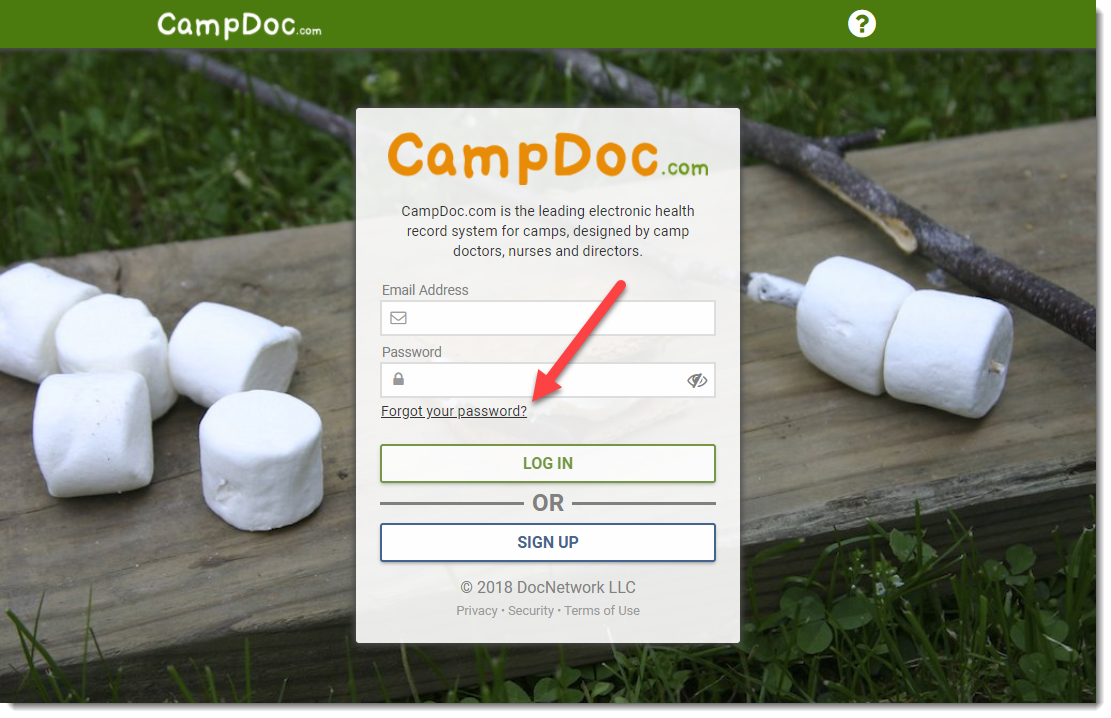 ---
Change Your Password
To change your password, click on your name in the top-right corner of the page, and navigate to the Security tab.
Picking a strong password is important for the security of your account. Passwords must:
Be at least 8 characters long
Have both upper- and lower-case letters
Have at least one number of symbol