In this article:
---
Demographic Changes
If there is an incorrect or misspelled name, date of birth, or sex, you may submit a request to change the demographic information listed in your profile.
To change any demographic information, click the Edit button next to a participant's name and update the record.
After saving, your changes must be approved by your organization. If your information is not updated in a timely manner, please reach out to your organization directly.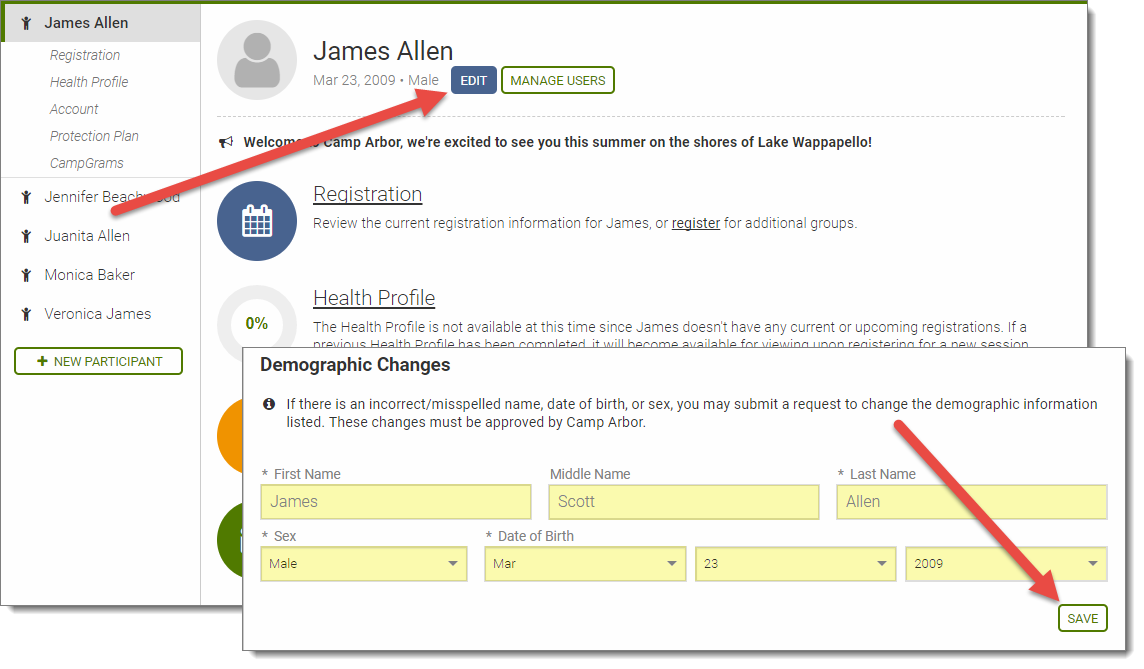 ---
Profile Photo
Your organization may require that you upload a profile photo for your participant.
To upload or change a profile photo, click the Edit button under the participant's name, and click the grey upload box to select the photo you'd like to upload.
Recent headshots are best, and group photos should not be used.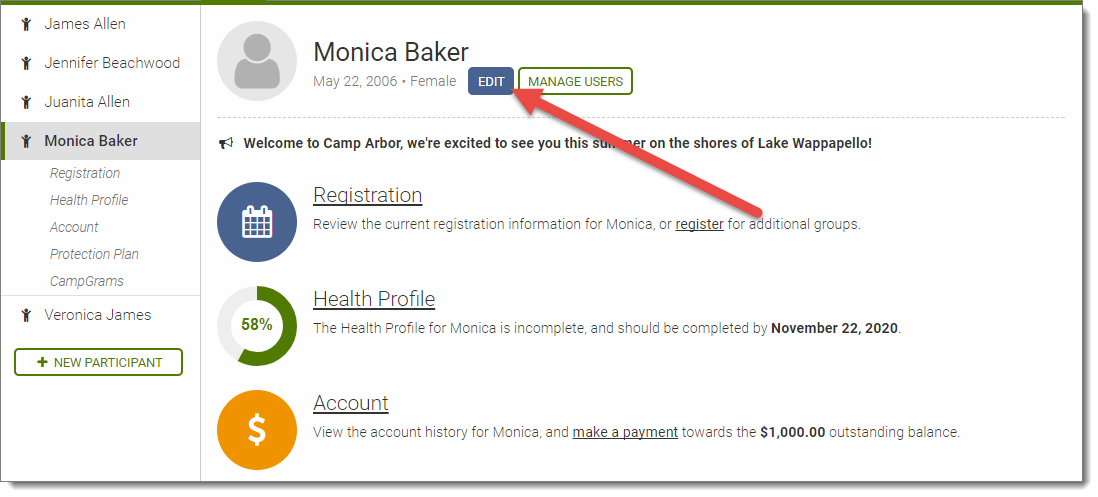 ---
Add A User
If you are an authorized user of a participant's profile, you can add new authorized users to the profile including additional email addresses that you own. To add a user:
Log in to your

account

.

Click the name of the participant for whom you want to add a user.

At the top of the page, in the right column, click the

MANAGE USERS

button.

In the

Email Address

box that appears, type

t

he

email address

of the new user.

(Optional) If your organization uses the CampGrams feature, you can check the box below the Email Address field to Restrict the User's Access to CampGrams Only.

Click the

ADD USER

button.
If the user does not already have an account associated with that email address, they will receive an email invitation asking them to create their own account and password.