CampGrams are a one-way communication tool that allows parents to easily send messages to their camper while they are away at camp. There is no need to wait for the postal service to deliver mail. With CampGrams, your organization can filter, download, and print out messages for easy distribution to participants by session, program, or cabin.
In this article:
---
View CampGram Messages
To view individual CampGram messages for a participant, first navigate to the Notifications tab on their profile, and select CampGrams.
You will be able to view a list of CampGrams for the participant, the date they were sent, and whether or not they have been printed.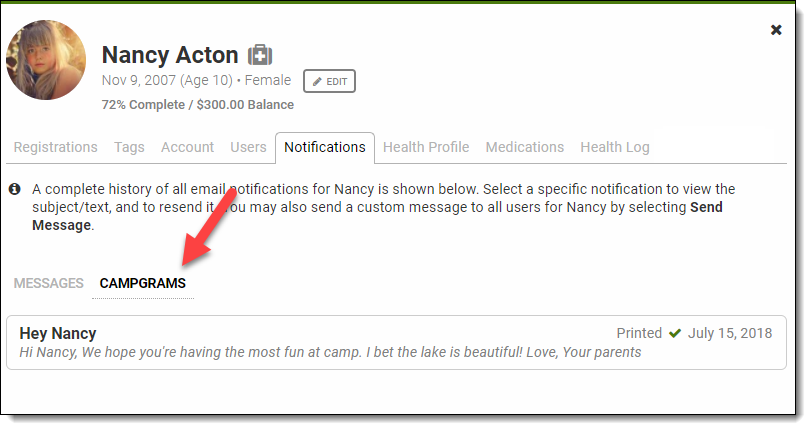 ---
Download CampGrams Report
To download and print CampGrams to deliver to your participants, navigate to the CampGrams tab.
You may sort the CampGrams report by tags, select a date range of CampGrams to be printed, and choose to included previously printed CampGrams.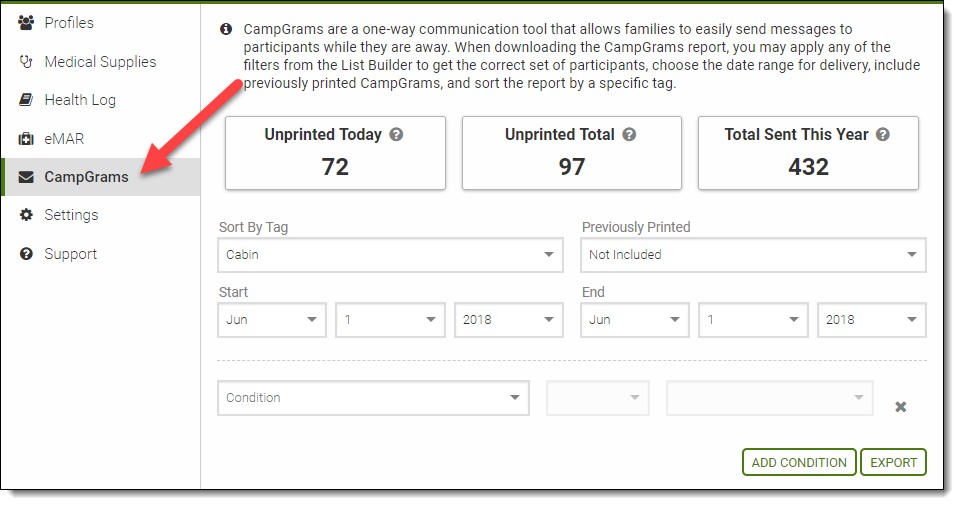 The CampGrams report will download as a PDF file, with each message being printed on an individual page. Once this report has been run, all CampGrams will be marked as printed and will not appear on future reports, unless indicated in the Previously Printed drop-down menu.