We have partnered with Oliver's Labels to help families make sure that their children return home with all of their belongings.

Personalized labels and tags from Oliver's Labels are extremely durable and tough enough to withstand the dishwasher, washer/dryer or microwave, and will never scratch, fade, peel or tear.
Families that have children with allergies or medical conditions can also order our exclusive Safety Package that includes allergy labels and safety wristbands!
In this article:
---
Purchasing
Families have the ability to order labels for their participants directly at any time. They can choose from an assortment of label packages and designs, as well as personalize and even preview labels before they order. Oliver's Labels will custom print and ship directly to the family's home.
Oliver's labels are referred to as Custom Labels in the CampDoc/SchoolDoc application. To order, click Custom Labels tab in the main menu and then click the Order Labels button. That button will bring you to the Oliver's Labels website.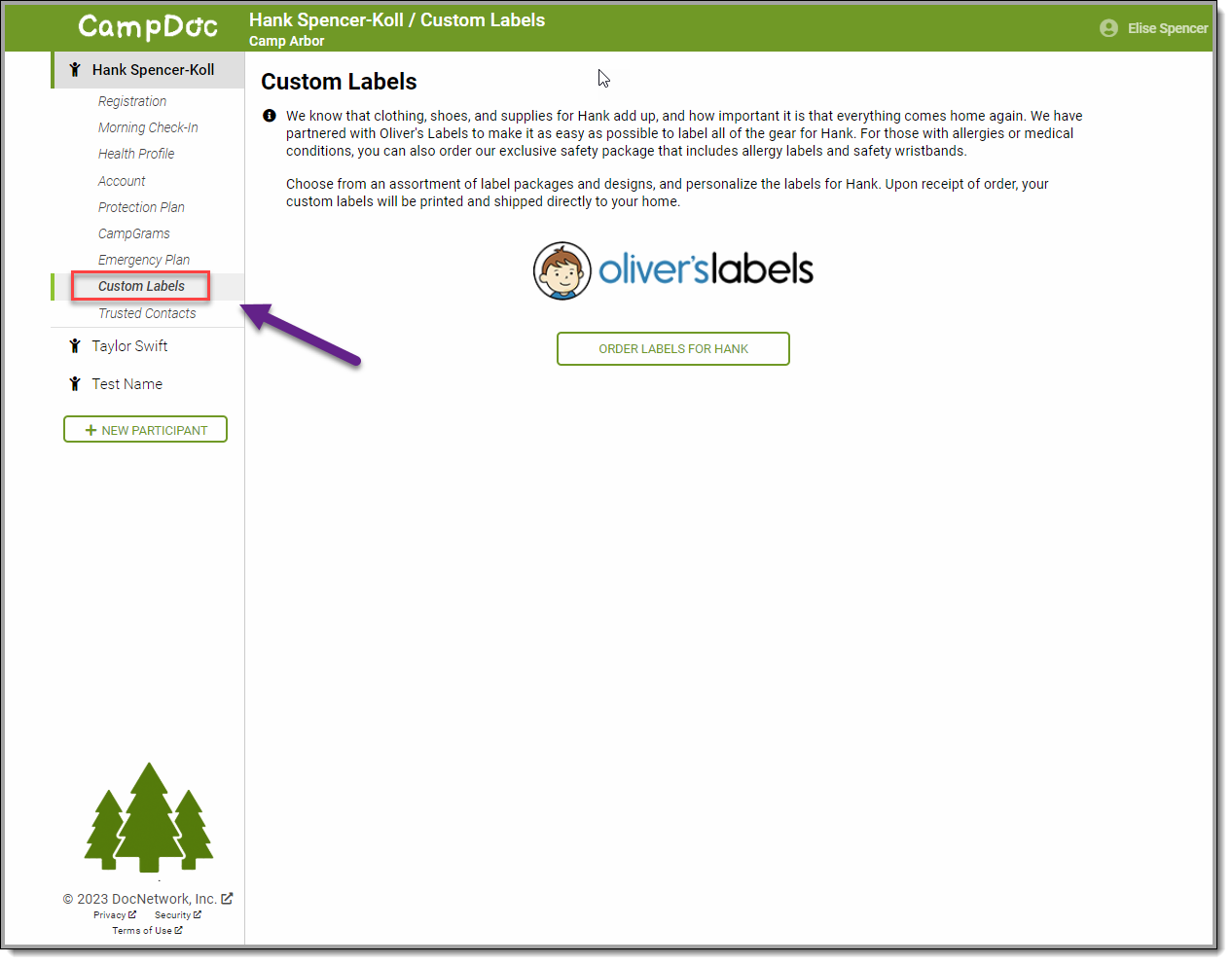 ---
Label Questions and Customer Service
For questions regarding label purchases and customer service, please review the Oliver's Labels FAQs or contact Oliver's Labels at 800-398-2060 or info@oliverslabels.com.