The article below briefly describes how to create a provider profile. We recommended reviewing the Profiles, Registrations, Users and Notifications, and Permissions articles for additional details.
---
To manually add a new provider, select Create Profile and enter the provider's demographic information.
Click the New Registration button and select the Provider option.
To give the provider access to the entire organization, select Current and then choose the organization name from the drop-down menu.
To limit the provider's access to a specific subgroup within your organization, select Upcoming and choose the appropriate groups from the drop-down menu.
Once you have selected the necessary registrations, click the Register button.
Next, navigate to the Users tab, click the Add a User button, and enter the email address for the provider. A welcome email will automatically be sent to the user with instructions on how to set their password and sign in. You will not set a password for them.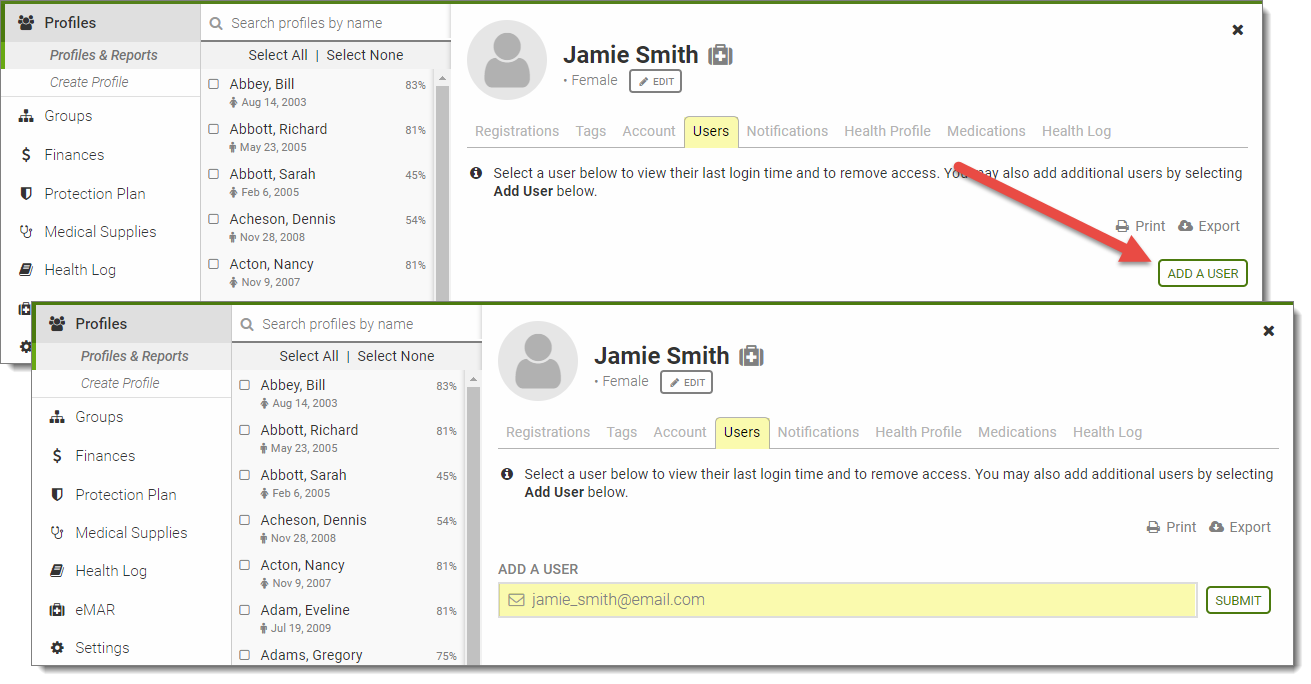 Lastly, you'll need to assign a Role for this provider's account. Roles are a set of permissions that determine what providers can and cannot do. A role is not uniquely associated with one provider, but can be associated with multiple providers.
You can create, edit and delete roles by going to the Profiles tab in Settings.
Roles may only be assigned to providers.
You can assign providers to a specific role by first adjusting the list builder to filter for provider registration types. Then go to the Manage Permissions option under Power Tools.
Finally, select the specific providers you'd like to assign to a role, select the role from the drop-down menu, and click the Grant button.